Description
This class represents a child class of VG_ExternalController.
If you haven't yet, have a short look at
VG_ControllerProfiles
on the purpose of a VG_ExternalController.
Setup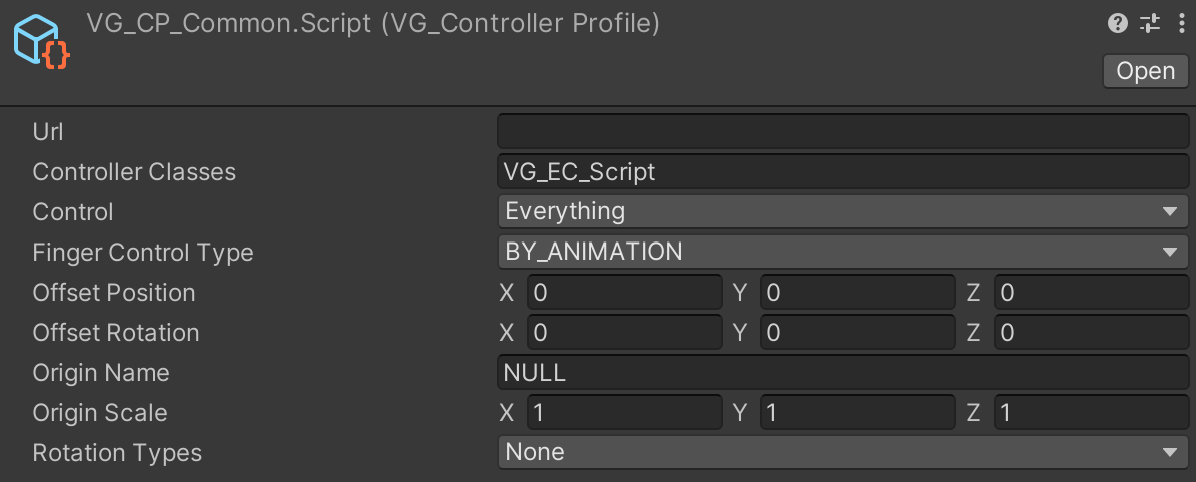 This is an external controller class that supports a Script controller as an external controller.
Controller Profile
There are no requirements to use this controller, so you can use the VG_CP_Common.Script controller profile to setup your MyVirtualGrasp configuration.
Providing the VG_EC_Script controller profile will allow you to access controller signals (for now grab strength and wrist pose) through public variables from other scripts in your project.
Functionality
Hand Poses
Only the wrists are mapped.
Will be controlled through your interactions with the wrist transform from other scripts.
Grab Signals
will be controlled through your interactions with the grab strength from other scripts.